Maitree is our initiative to uplift economically challenged communities in several rural areas of India with an aim to provide them with a source of income, sustainable resources and cleaner environment to the society at large.
Allcargo, through Maitree, has planted more 103000 in 2015 which would grow to bear fruits. Benefits from these trees will be passed on to the local communities in form of employment, food, fuel etc. This year the plantation drive is underway across many regions. In association with Growtrees.com, we recently undertook the cause of planting fruit bearing trees at a village in Chintamani, Karnataka. This activity will benefit nearly 40 villages in and around Chintamani. These villages receive scanty rainfall and trees are a vital source of livelihood for many families here.
Watch how Maitree is a hope for many families in rural India:
A tree can absorb a tonn of CO2 in its lifetime. Imagine the carbon dioxide 1 million trees could absorb and the extent of pollution mitigation we could achieve. Through Maitree we are aiming to create a win-win situation for the villagers as well as the environment with our goal of planting 1 milllion trees in next 5 years.
We are committed to the cause of Greener Globe by planting saplings for not just creating greener pastures but also creating a sustainable business environment.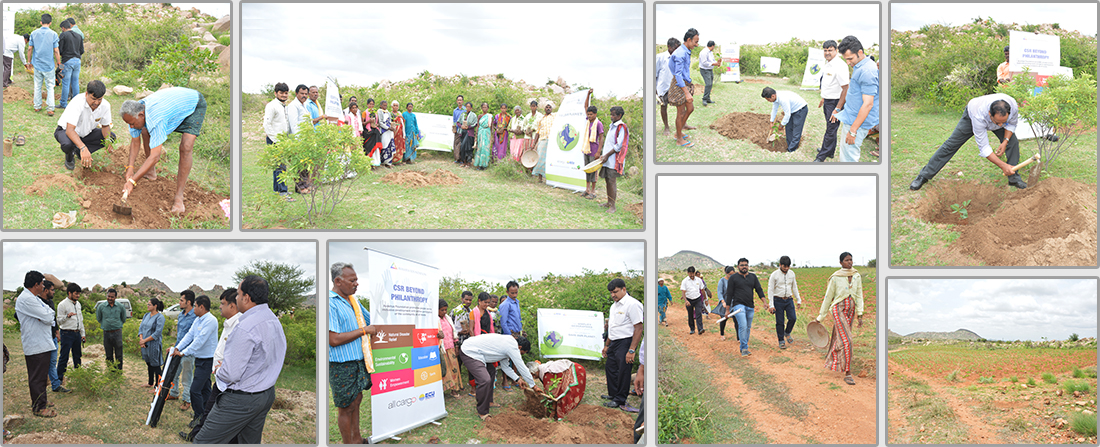 Come be a part of this vision and lets make a goal of planting a tree every year. Imagine the phenomenal contribution we will make towards the society at large and the upcoming generation.